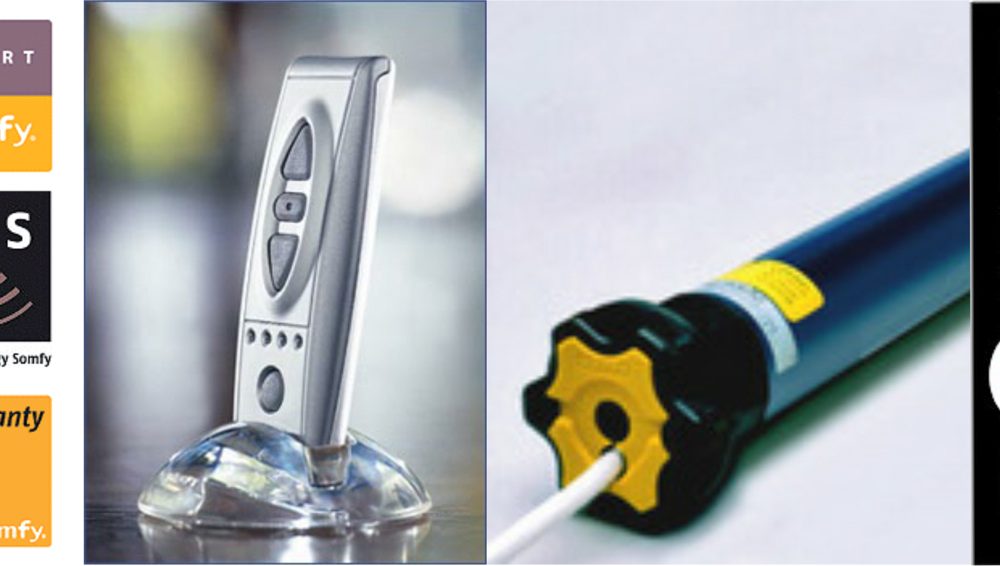 Choose to have your blinds powered by a Somfy mains voltage motor and you can raise and lower your blinds and pre-set them to adopt the ideal position, effortlessly, at the touch of a button.
Mains voltage is the ideal solution, because the power is supplied at the optimum level the reliability is uncompromised, the potential to reach large dimensions can easily be met and a huge variety of control and home intergration solutions can be incorporated. the downside to this option is the need to pre-wire or redecorate to hide the wiring!
If you choose full automation your blinds can provide you with protection all day long – and protect your home even while you're out.