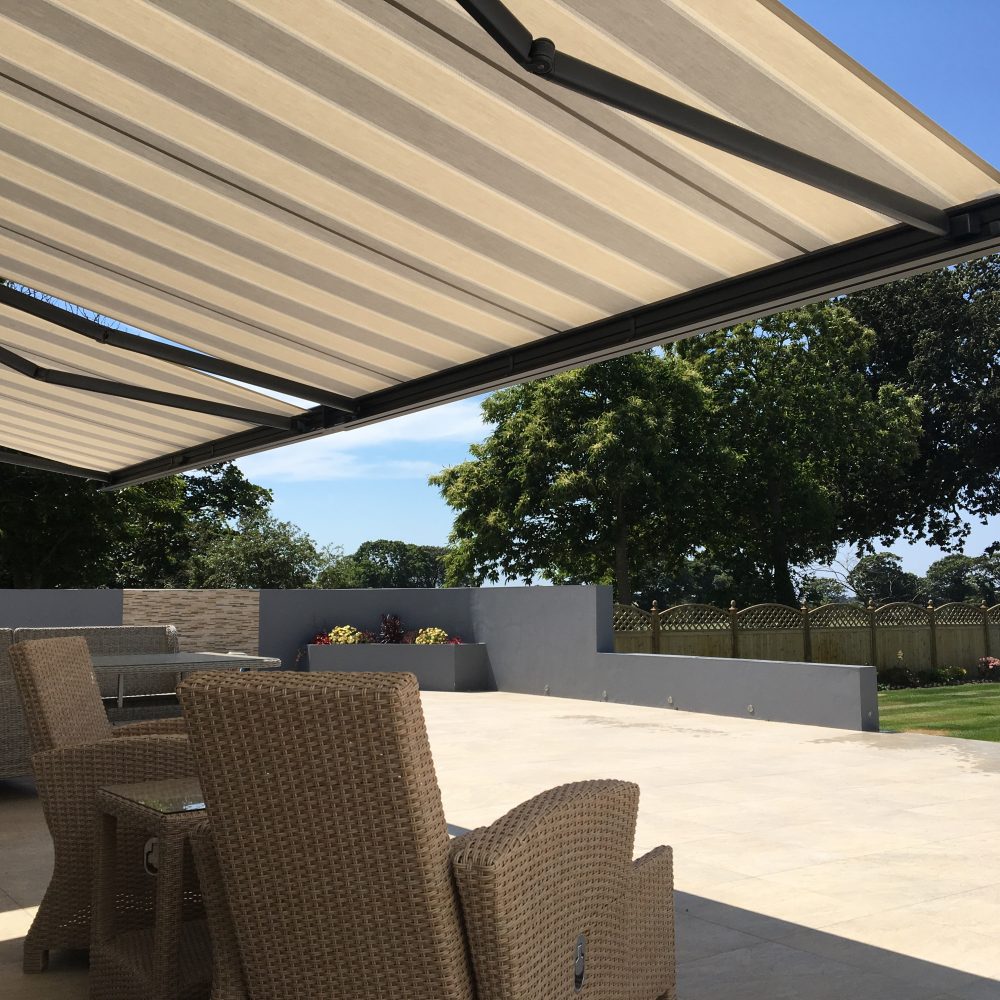 With the unreliability of our climate an awning will increase the time you spend unwinding in the fresh air.
Awnings will keep you cool in the summer heat and extend the use of your patio, garden or balcony on those less than perfect days, allowing you to dine out with friends or family on both warm summer days and even in showery weather.
External shading systems are the best way to protect your furnishings as the damaging energy from the sun will have been stopped even before it reaches the glass.
If you run a business and want more exposure then an Awning can help! The fabric part of the blind can be printed or traditionally sign written with literally anything you want it to say. So not only will it draw additional attention the blind will also shade your shopfront and protect your stock or diners.
With the option of remote control the operation of your awning couldn't be simpler. by using a radio linked system the need for extensive electrical work is non existent. All that's required is an external power supply for the blind and the rest runs from a battery powered handset, at the press of a button your awning will extend, stop and retract to your liking.
As the Channel Islands specialist dealer for Markilux, one of europes largest awning manufacturers, we have the technical knowledge and products to suit and solve any external shading issue you may have.