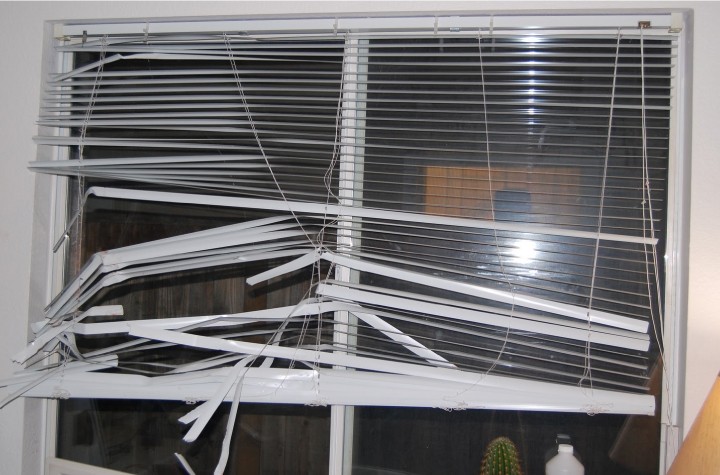 OK, so a blind in THAT state will be a tough one and it would probably be more economic to replace it but; vertical blinds in need of new linking chain or bottom weights? No problem.
Roller blinds looking a little tired and washed out? we can probably 'turn' the fabric. Venetian blinds need a clean or new cords? easy.
If your experiencing any problem no matter what it is, give us a call on 01534 484141 and we'll be more than happy to advise you on the best course of action. If we have to come and have a look, we wont charge you for the initial look, only for the work we do.