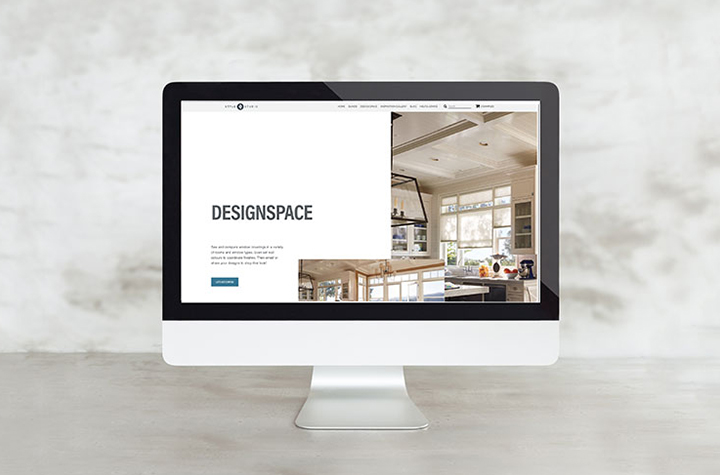 See and compare window coverings in a variety of rooms and window types. You can even set wall colours to coordinate finishes. Then email your designs to us at info@channelblinds.com for a free estimate!
1. Select a room and style of room.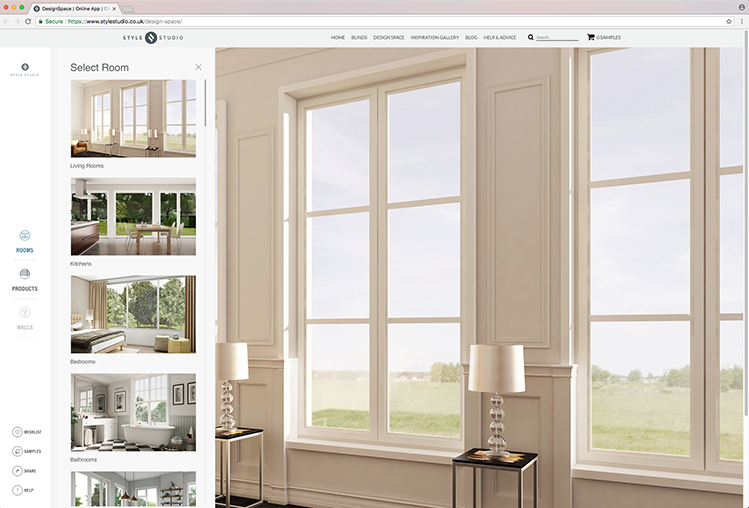 2. Select a product.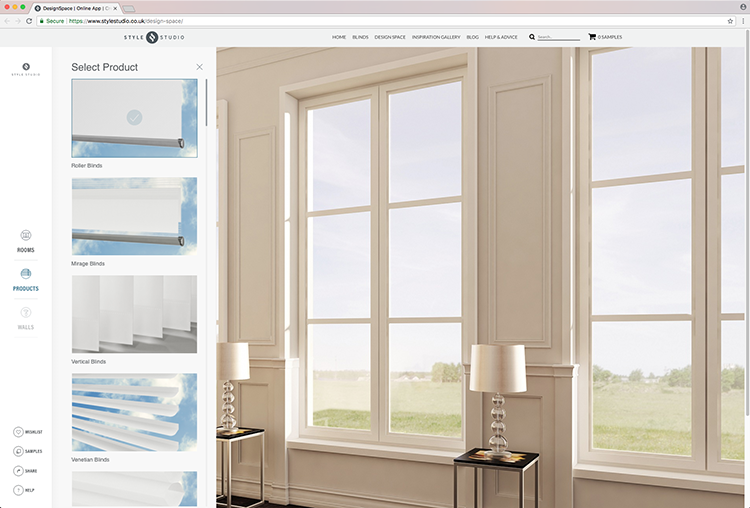 3. Select fabric and colour.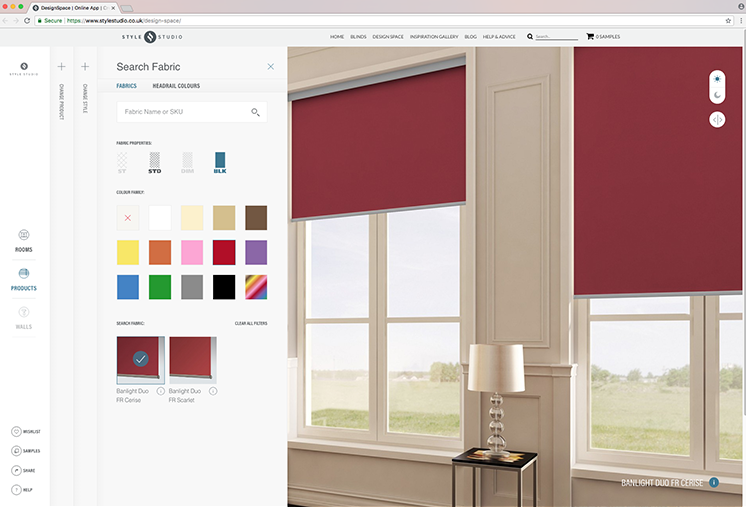 4. When you are happy with your choices, please select 'share' at the bottom left.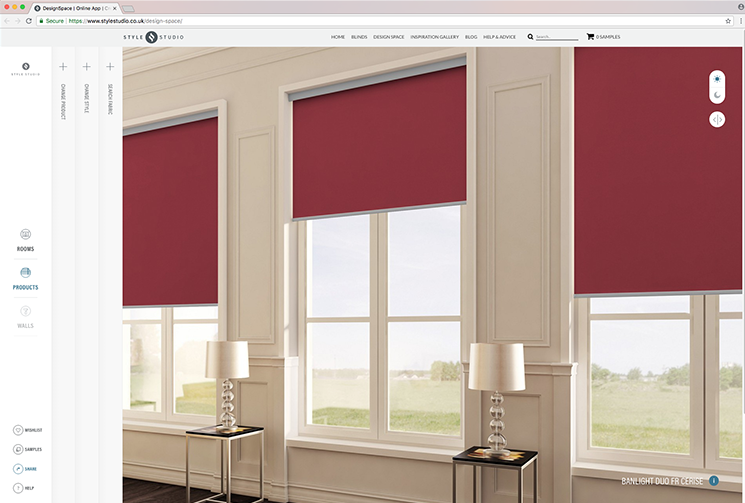 5. Select email option and send us your choices and we'll get back in touch asap.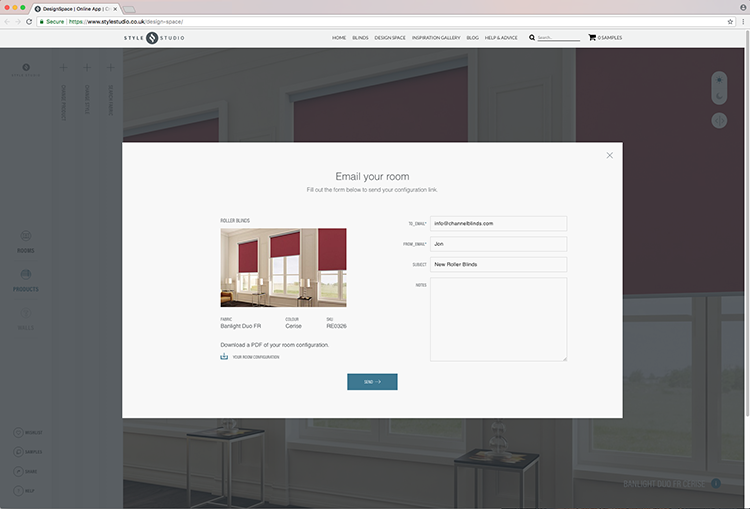 Let's get started